Everybody wants smooth skin, right?

Well, here at Celestolite, we have several different skin care collections, and each one features at least one product that will help you on your quest for smoother skin.

The Cosmic Wrinkle Plumper

Have you noticed any wrinkles either developing or deepening on your face?

Wrinkles are an inevitable part of aging, and it can be difficult to reverse these once they start to appear.

The ideal product for this would be one that is able to instantly smooth away the appearance of wrinkles, while also giving the skin everything it needs to plump these wrinkles out in the long run.

This is where our Cosmic Wrinkle Plumper comes in…

There aren't many products out there that are designed to target individual deep wrinkles, which is why we set out to create one that does exactly that.

How did we do this?

By bringing together a few key ingredients, including:

Sodium Hyaluronate – this humectant immediately hydrates and plumps up skin cells, making wrinkles and fine lines less visible
Caffeine – constricts blood vessels to reduce redness, while boosting circulation to give the skin a healthy glow
Peptides – there are a few different peptides in the Cosmic Wrinkle Plumper. These have long term skin-smoothing effects by helping to stimulate the skin's natural production of collagen and elastin
Tocopheryl Acetate – this form of vitamin E heals skin damage and moisturizes the skin, helping to smooth it out in the long run
Of course, just like all of the rest of our products, the Cosmic Wrinkle Plumper also contains meteorite powder.

Wondering what meteorite powder actually does for the skin?

It has some powerful anti-aging effects thanks to its high mineral content, enabling it to effectively reduce the appearance of wrinkles and fine lines.

You will have probably noticed that this product is contained in quite unique packaging…

We chose this innovative applicator to make it easier for people to target individual deep wrinkles with the product. This ensures that its potent ingredients are being delivered to the exact part of your skin that needs them, which also prevents waste and enables the product to last for so much longer.

The Jade Spectra Night Capsules

Many people think that while they sleep at night, their skin is doing the same thing, but this couldn't be further from the truth.

During the day, your skin is working hard to protect itself from all of the environmental damage it encounters. Once night time rolls around and you go to sleep, your skin then starts to heal and regenerate. In fact, research shows that skin cells regenerate much faster at night compared to during the day, with its peak taking place at around 2am.

This happens even if you stay awake, but not to the same extent. You need to be in the REM stage of sleep, which is the period of deep sleep, in order for your body to secrete growth hormones. It is these hormones that really help to push the production of collagen and elastin, and therefore keep your skin smooth and firm.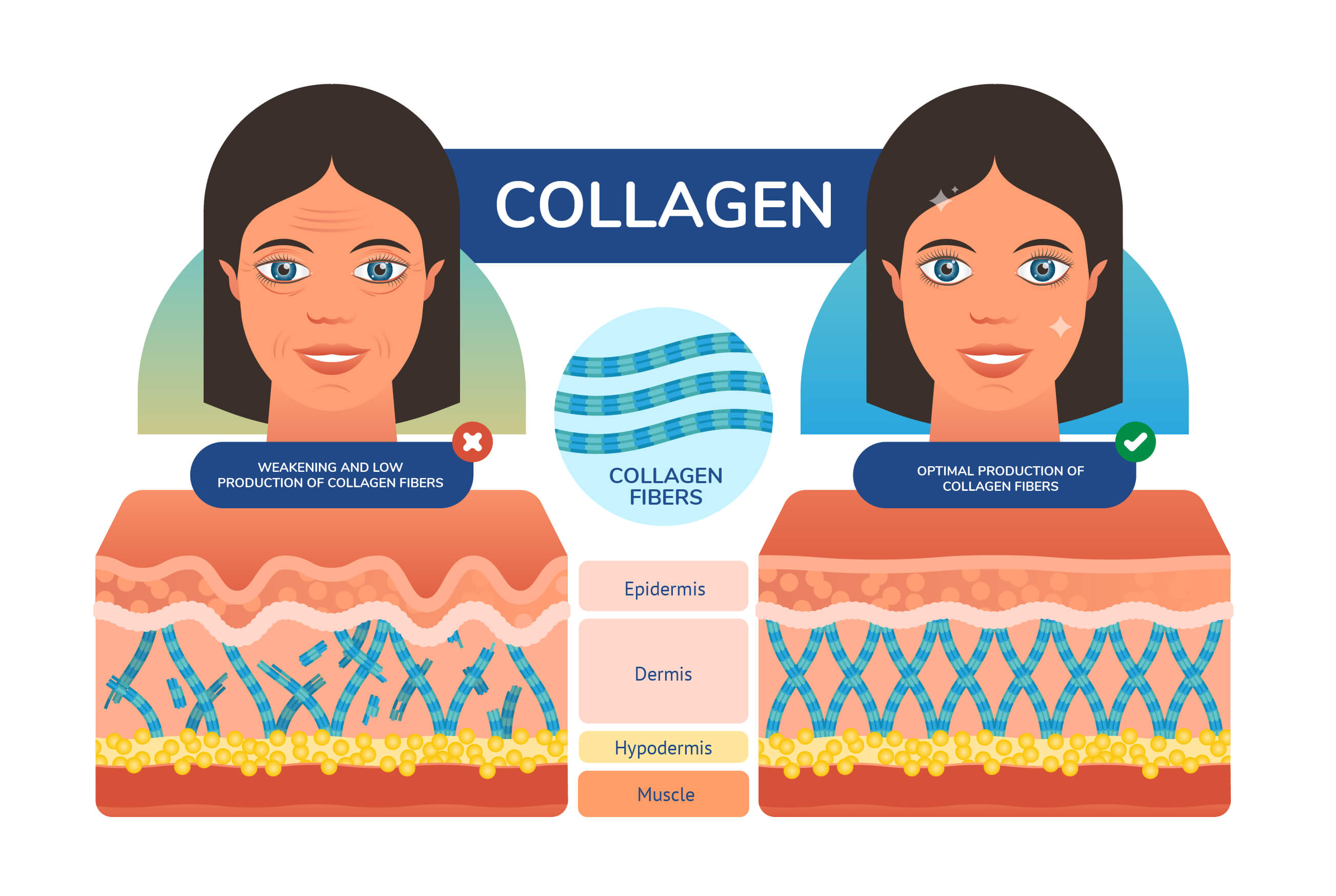 Wondering how the Jade Spectra Night Capsules play into all of this?

Each capsule contains a potent blend of ingredients that will support your skin's production of collagen and elastin while you sleep, helping to push this along even further. There are a few fantastic lab-produced ingredients in the capsules, including Sodium Hyaluronate and Tocopherol, along with several skin-smoothing botanicals, such as:

Spilanthes Acmella Flower Extract – has an effect similar to Botox, due to the way in which it can inhibit muscular contractions in the face, therefore smoothing out any expression lines
Zanthoxylum Bungeanum Fruit Extract – also known as Szechuan Pepper, this botanical has instant lifting and smoothing effects
Lavandula Stoechas Extract – lavender is a popular anti-aging ingredient, thanks to its high antioxidant content, along with its anti-inflammatory and antibacterial properties
The formula we used for the Jade Spectra Night Capsules is designed to be applied onto the skin on a weekly basis. You don't need much of the product either, since this is quite a powerful combination of ingredients.

This is why we decided to opt for individual capsules, rather than a jar-style container. This means that you can use just the right amount of the product each week, with its individual packaging meaning that each capsule will retain the potency of its ingredients for a much longer period of time.

The Luna Mineral Cream

One of the best skin-smoothing ingredients out there is Retinyl Palmitate, and you will find this ingredient in our Luna Mineral Cream.

What does retinyl palmitate do for the skin?

Well, retinyl palmitate is a form of vitamin A. There are quite a few versions of vitamin A, with each one having a different molecular size.

When it comes to skin care, retinyl palmitate is one of the most popular.

Why?

Because its molecular size is quite small, meaning that, unlike some of the other forms of vitamin A, retinyl palmitate has the ability to penetrate deeper into your skin, working its magic on the layers of your skin that actually produce collagen and elastin.

Retinyl palmitate has the potential to bring about a number of changes in your skin, such as:

Speeding up the cell renewal process
Boosting the production of collagen and elastin to smooth away fine lines, wrinkles and sagging skin
Increases the production of new skin cells
Has a mild exfoliating effect that brightens up the complexion
The Luna Mineral Cream also contains a few skin-soothing ingredients, including Tocopheryl Acetate and Allantoin, along with our signature ingredient, Meteorite Powder.

This is a product designed to be used daily, and does need to be used consistently in order to experience its promised skin-smoothing results.

The Mars Stellar Serum

The Mars Stellar Serum features a silky, lightweight formula that your skin will quickly drink up.

If you don't already use a serum…

This is something that you really should be doing if you are trying to achieve a smoother complexion.

Why?

Because a serum is packed with powerful active ingredients, and the way in which a serum is formulated means that this is a product that penetrates much deeper into your skin than a moisturizer. This allows it to deliver its ingredients to the parts of your skin that really need it, rather than allowing them to simply sit on your skin's surface.

So, what gives the Mars Stellar Serum its skin-smoothing effects?

Again, it all comes down to the ingredients used to formulate this product.

In addition to the instant skin-plumping effects of Sodium Hyaluronate, you will also find a form of Vitamin C in this serum.

Why is vitamin C so important?

Because this ingredient is key when it comes to collagen and elastin production. Vitamin C is what activates your fibroblasts cells, triggering them to produce more of these vital proteins.

A 12-week study was carried out with vitamin C, with this ingredient being applied to just one half of each participant's face.

Wondering what the results were?

Researchers found that there were significant improvements in skin smoothness on the side of the face that vitamin C had been used on, especially when it came to a reduction in wrinkles.
Vitamin C is also a powerful skin-healer. If you are experiencing any cuts, blemishes or scars that are detracting from a smooth appearance, vitamin C is what you need to treat them.

Let's not forget that vitamin C also works as an antioxidant.

When it comes to smooth skin, antioxidants are ingredients that you definitely want to be using.

How do antioxidants lead to smoother skin?

They neutralize the free radicals in your body that would otherwise have damaged your skin's supplies of collagen and elastin. Free radicals significantly accelerate the skin aging process, meaning that antioxidants are what you need if you want to prevent premature skin aging.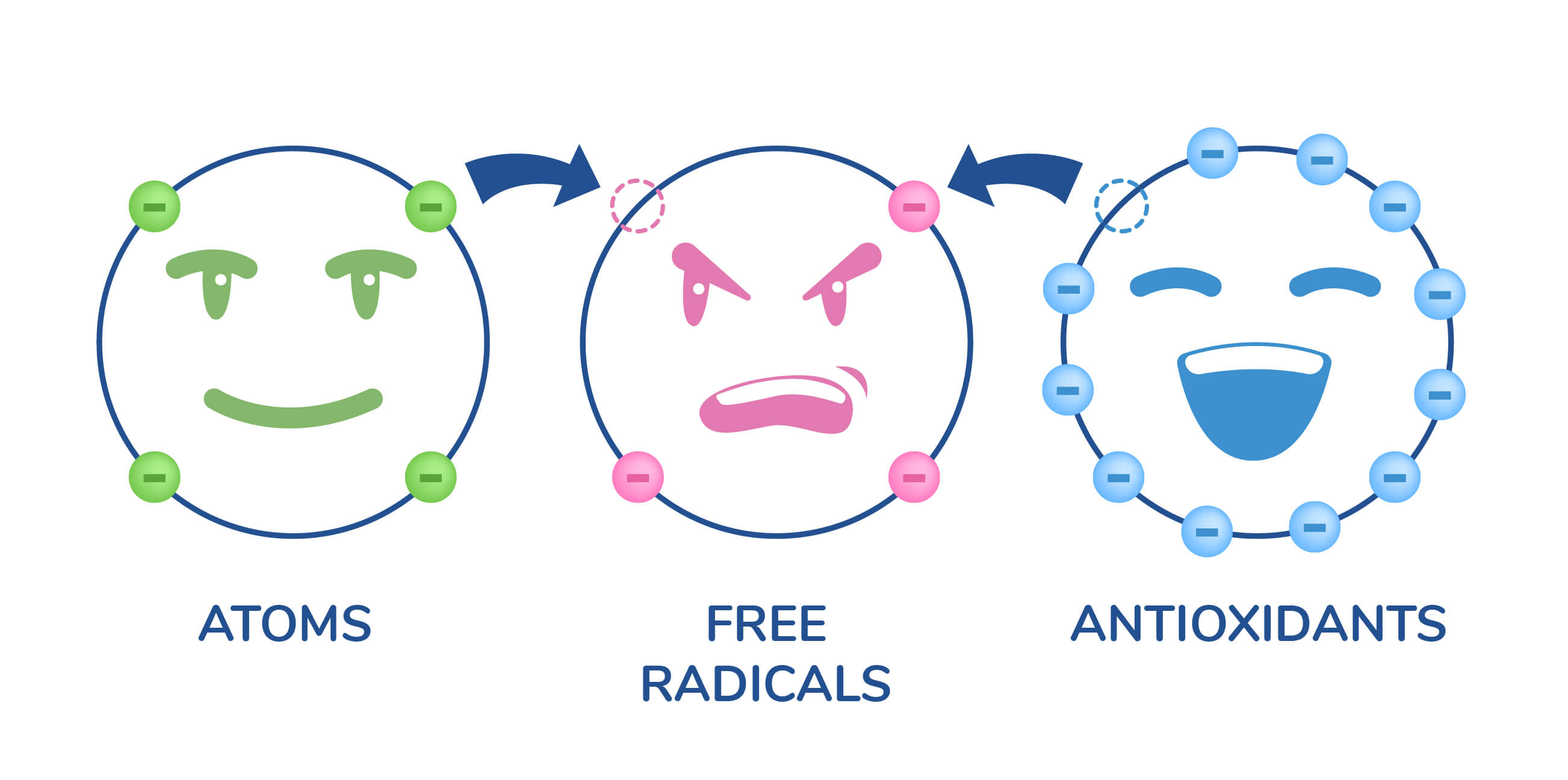 For best results, you should use the Mars Stellar Serum each day on your skin. Do this after cleansing, so that the serum is able to penetrate deep into your skin without being blocked by dead skin cells, oil or any other impurities. Once you have applied the serum, follow it up with a moisturizer, as this will help to lock in all of the serum ingredients that you have just applied.

The Venus Facial Peel

Do you have sensitive skin?

If so, you are likely already well aware of how difficult it can be to find products that are gentle enough to not irritate your skin, but strong enough to actually bring about a noticeable effect.

This is why we created the Venus Collection. Although it is designed for sensitive skin, we have still managed to infuse each product in the collection with powerful, high quality ingredients.

Exfoliating in particular is a part of the skin care routine that many people with sensitive skin struggle with. It doesn't take long for the wrong exfoliant to quickly irritate sensitive skin, so you do need to be careful with the one you choose.

Our Venus Facial Peel helps to solve that problem. It both cleanses and exfoliates the skin, leaving it looking and feeling fresher and smoother.

How do you actually use it?

All you need to do is massage a small amount of the product onto clean, dry skin. Then, simply rinse it off with warm water, and enjoy the freshness that is revealed beneath.

Keep in mind that you do need to exfoliate regularly for long-term skin-smoothing results…

Exfoliation not only clears away the dead skin cells, oil and dirt that lie within your pores, but it also helps to speed up the rate at which your skin produces new skin cells. This means that your skin will be able to replace its old and rough cells with fresh new cells at a much faster rate, leaving you with an overall smoother and healthier complexion.

The Cosmic Firming Mask

Another product from our Cosmic Collection, the Cosmic Firming Mask targets the loss of elasticity and firmness that usually accompanies the skin with age.

It contains a number of effective ingredients that enable it to do this, including:

Retinyl Palmitate – explained above as being one of the best anti-agers out there
DMAE – helps to significantly increase skin firmness while minimizing the appearance of wrinkles and sagging skin
Ginkgo Biloba Leaf Extract – increases collagen production to prevent premature skin aging
Aloe Vera Extract – contains growth hormones that stimulate the production of new skin cells, along with collagen and elastin
Sage Extract – high in antioxidants that help to reverse the development of fine lines and wrinkles
Honey – contains enzymes that moisturize and exfoliate the skin, along with plenty of antioxidants to protect the skin from aging
Those are only a few of the many beneficial ingredients within the Cosmic Firming Mask. We chose to really pack this mask with skin-smoothers, since face masks remain on the skin for an extended period of time, enabling its ingredients to thoroughly soak in.

How often should you be using the Cosmic Firming Mask?

Ideally, once a week. Don't limit yourself to just your face either – one of the benefits of a cream mask over a sheet mask is that you can also apply the product to your neck and the backs of your hands. Once applied, leave the mask on for about 15 minutes before rinsing off with warm water. You should then follow this up with the rest of your skin care routine.

The quest for smoother skin can sometimes seem impossible for some, but, so long as you have the right products on your side, it isn't actually that difficult. If you need some extra advice on any of our skin-smoothing products, feel free to get in touch with us, either in-store or online!