Celestolite products are formulated with ingredients known for their many skin benefits. Here, we highlight just a few to help you gain a better understanding of their use and value. Note that we are required to list our ingredients by their scientific Latin name on our product labels but they're listed here by their common names. Feel free to contact our customer service team if you have any ingredient-related questions.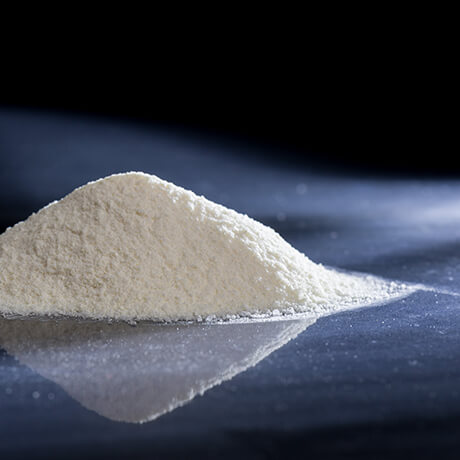 Celestolite's innovative signature ingredient powdered meteorite, is rich in natural minerals due to its natural composition. It is made up of minerals such as calcium, magnesium, and silicon.
Calcium plays a vital role in the differentiation of skin keratinocytes, which is an essential part of cell turnover function. 1
Magnesium helps the body to absorb calcium and is used as a calming agent for those with sensitive, irritated skin. 2
Silicon is needed for adequate collagen and elastin production, which make up skin's inner structure, creating volume and firmness. 3
In order to boost product efficacy and results, Celestolite also features well-established vitamins that play a restorative role on the skin. These vitamins most frequently come in the form of vitamins A, C and E:
Often listed as Retinyl Palmitate, vitamin A is a highly effective combination of retinol and palmitic acid that offers potent antioxidant protection from the damaging effects of UV exposure. This vitamin also helps to ameliorate the visible signs of premature aging, often caused by UV damage. 4
Vitamin C can be found on ingredient lists as Ascorbic Acid or 3-O-Ethyl Ascorbic Acid, which is a powerful antioxidant that helps to stimulate collagen production, inhibit melanin overproduction, and reduce the look of dark spots. This helps to give the skin a brighter, more even tone. 5 6
You will find vitamin E listed as Tocopherol or Tocopheryl Acetate, which has proven to be an excellent vitamin for fighting free radical formation in the skin, softening wrinkles, and strengthening the skin's natural barrier. 7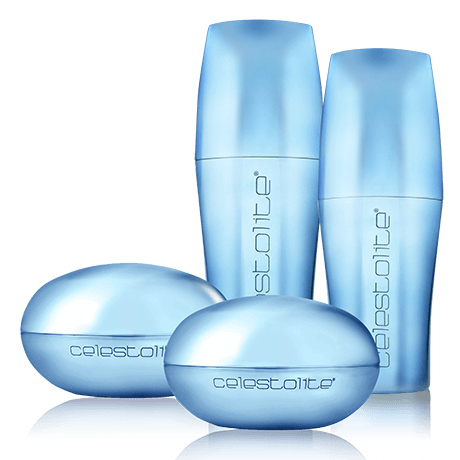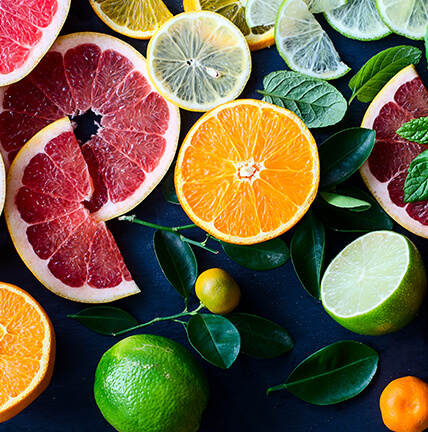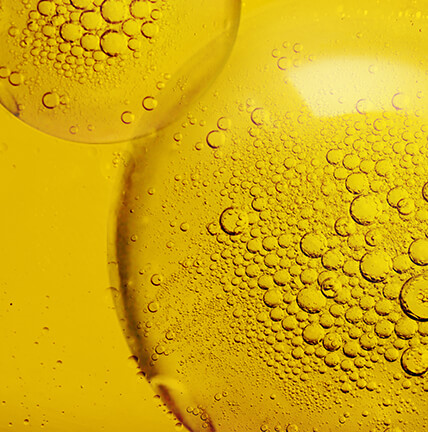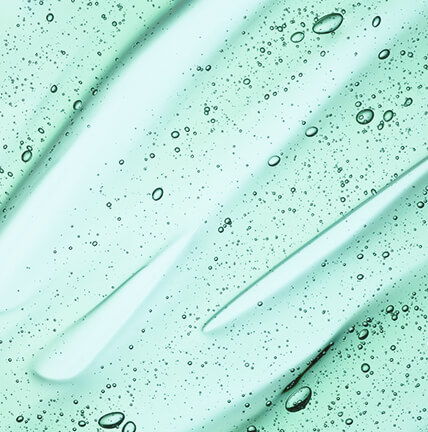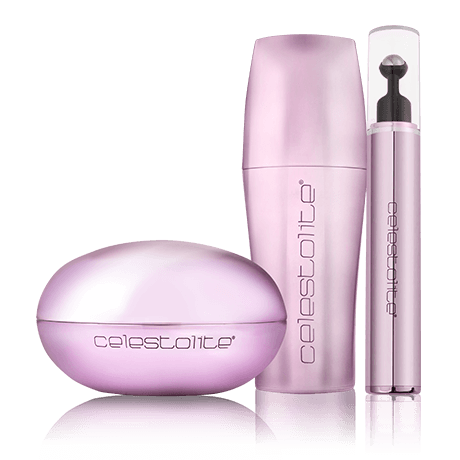 DMAE and squalene are also key ingredients in Celestolite collections. Both of these ingredients have been used by celebrities and clinical estheticians for years to moisturize and enhance the appearance of skin elasticity and volume.
As a derivative of the B vitamin choline, DMAE (Dimethylaminoethanol Tartrate) has powerful skin-firming properties that visibly minimizes the appearance of wrinkles and fine lines, which helps to promote a smooth, plump appearance. 8
Squalene is a hydrating emollient that naturally occurs in the human skin. Applied topically, it helps to lock in moisture and deliver skin-replenishing fatty acids. 9
Many Celestolite products feature an assortment of botanical extracts, each with their own benefits. Some include:
Green Tea- this antioxidant helps fight sun and air toxin damage 10
Olive Oil- used for millennia, this is an amazing, delicate emollient for all skin types 11
Aloe- from the well-known plant, this moisturizes and acts as a humectant 12
Goji Fruit- a trending super fruit with antioxidant properties 13
Acai Fruit- another super fruit, this works to help reduce scar tissue and even skin tone 14
Mangosteen Fruit- a popular fruit extract with potential acne healing properties. 15
Birch Bark- known to Native American tribes, this extract has potent antioxidant benefits 16
Ginger Root- a repairing extract which helps increase blood flow to the skin 17